Pinon Investments,
your Taos Real Estate Guides.
More than realtors, the Piñon Investments team is your guide to the area. We know the best ski runs, contractors, bike trails, county officials, as well as the best neighborhood for you.
Buying and selling real estate in Taos can be overwhelming. There are a lot of variables concerning water rights, zoning ordinances, market value, appraisal details; even the best place to get a margarita.
As a family run business who lives, works and plays here, we know the answers to the questions you didn't even know to ask.
Our approach to real estate is information rich with zero pressure so that you can enjoy the best of Taos instead of worrying about the details.
Call us today for a no-obligation property consultation to find out how we can help you.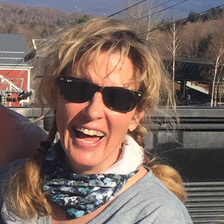 "Why Piñon? Brokers are all pretty much the same, right? So why not simply click on the first realtor's name you see on Zillow next to a house you like?
Because people make a difference, and you want the right people working for you.
Piñon Investments has the right people. Whether you want help on values, negotiations, the right neighborhood, bidding tactics, or managing a difficult person on the other side, Piñon delivers. They have all the rights tool in their toolkit. And Evan, Jackie, and Stacey Blish — the people who power Piñon — are nice folks. It is always a big plus to work with good people.
We have searched for, purchased, and sold homes all over the country, and it is very rare to find a firm with all the right tools. So in some respects, we were very fortunate to find Piñon.
Evan's firm helped us search throughout Taos County for a home. They accomodated our preferences and style during showings, bidding, and decision-making while giving us good advice and keen insights along the way. They guided us through two purchase contracts, coped with the unexpected when the first deal unwound and smoothed ruffled feathers as we moved toward closing the second contract. And they have remained super-helpful post-closing as we dealt with the normal unknowns of moving into a new community.
Piñon: brokers the way you want them to be!"
Holly Thompson